13 January 2020
Posted in
I'm really excited to announce that the New Year heralds a brand refresh for all things SCVO. 
We'll be lifting the lid on the new SCVO brand at this year's Gathering on 19&20 February in Glasgow at the SEC. You might also spot some changes starting to happen before then, so we wanted to give you the heads up about what's happening and why.
SCVO has been supporting the voluntary sector for over 75 years, evolving over that time to meet the needs of our members and the wider sector. Fast forward to 2020 and we are a large organisation that does many things, some of which have their own names and identities – like The Gathering, The Scottish Charity Awards, Third Force News, Goodmoves, Funding Scotland and more.
We want SCVO to be easy to understand and engage with so our members and the wider sector can benefit from as much of what we offer as possible. We think a strong brand has a big part to play in this, so we've spent the last six months working to understand what our audiences think about us and looking at how we can improve our brand in response.
We found that the core SCVO brand isn't as strong as it could be, and that some of our sub-brands are so distinct from SCVO that some people don't recognise them as SCVO services. Our challenge – to create a strong core SCVO brand with a cohesive family of sub-brands that are recognisably part of the SCVO 'family'.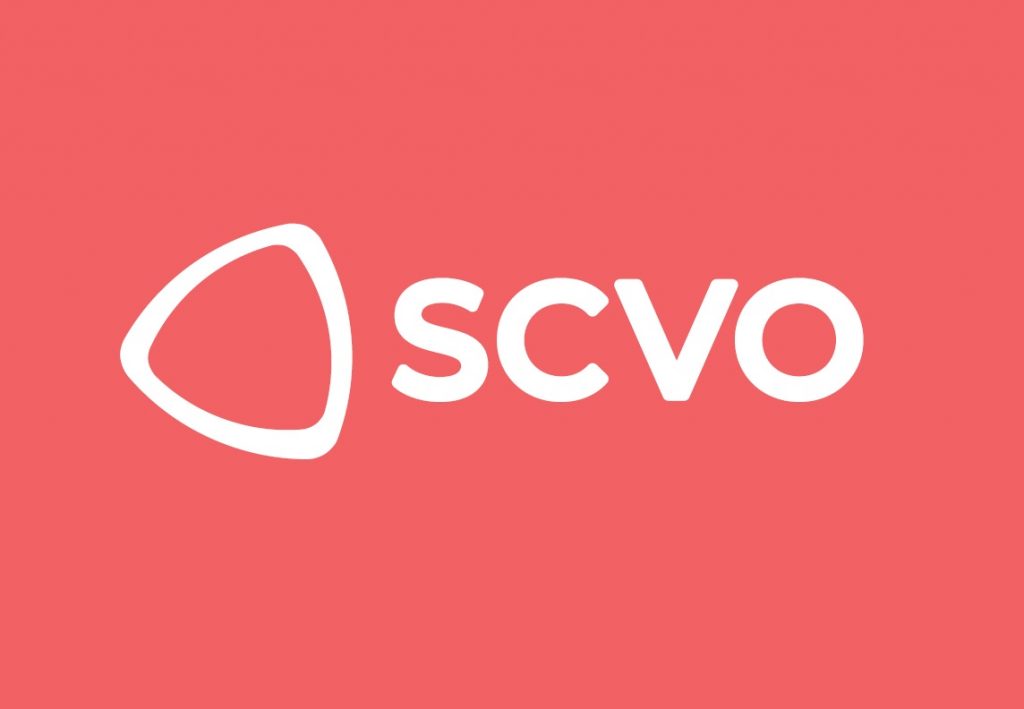 We won't be changing our name – we are proud to be the Scottish Council for Voluntary Organisations (SCVO) and we are proud of the history and heritage that our name has – but everything else about our brand is under review.
Delivering the changes we want to make won't happen overnight. We're taking it one step at a time to make sure we get it right, and so we can learn and adapt as we go.
So keep an eye out for a new SCVO logo popping up around the place – it's a more modern and dynamic take on our old logo, setting the tone for the rest of the brand which will follow.
We've refreshed The Gathering and Scottish Charity Awards brands too so they are more closely aligned with the new SCVO brand: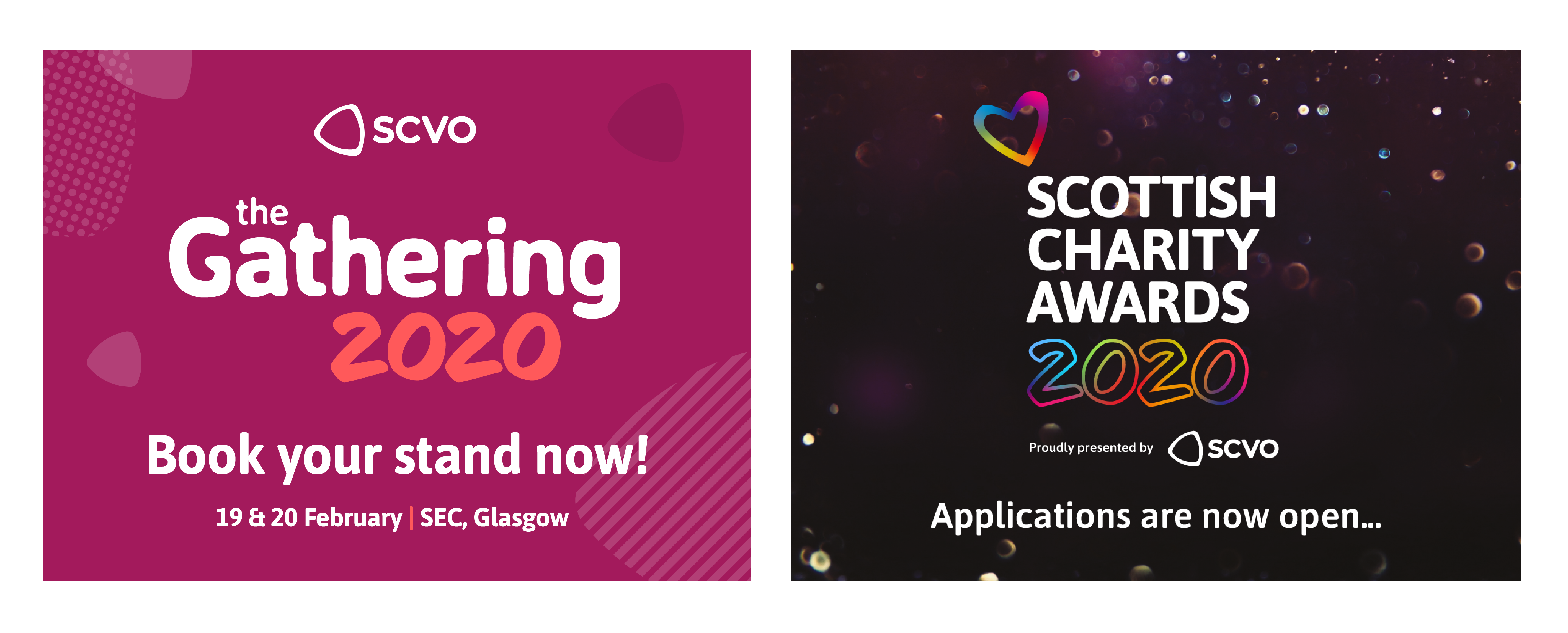 And watch this space later in February when our website and social media will all change to reflect the new core SCVO brand. Exciting times!