In March SCVO, along with the TSI Scotland Network, hosted a drop-in at the Scottish Parliament highlighting the work of Scotland's third sector. Following the event with MSPs, sponsor Pam Duncan-Glancy writes for SCVO on ensuring the value of voluntary organisations is properly recognised across the country.
The third sector is integral to Scotland's economic and social fabric.  
Having spent several years of my working life in the sector, I know how hard those in it work and how important it is. 
The remarkable response of the sector to the pandemic was an example of this. The third sector met the challenges that arose from the unprecedented circumstances, and im not surprised it did – the innovation and fast response it deploys daily came into their own. It has been rightfully celebrated for doing so.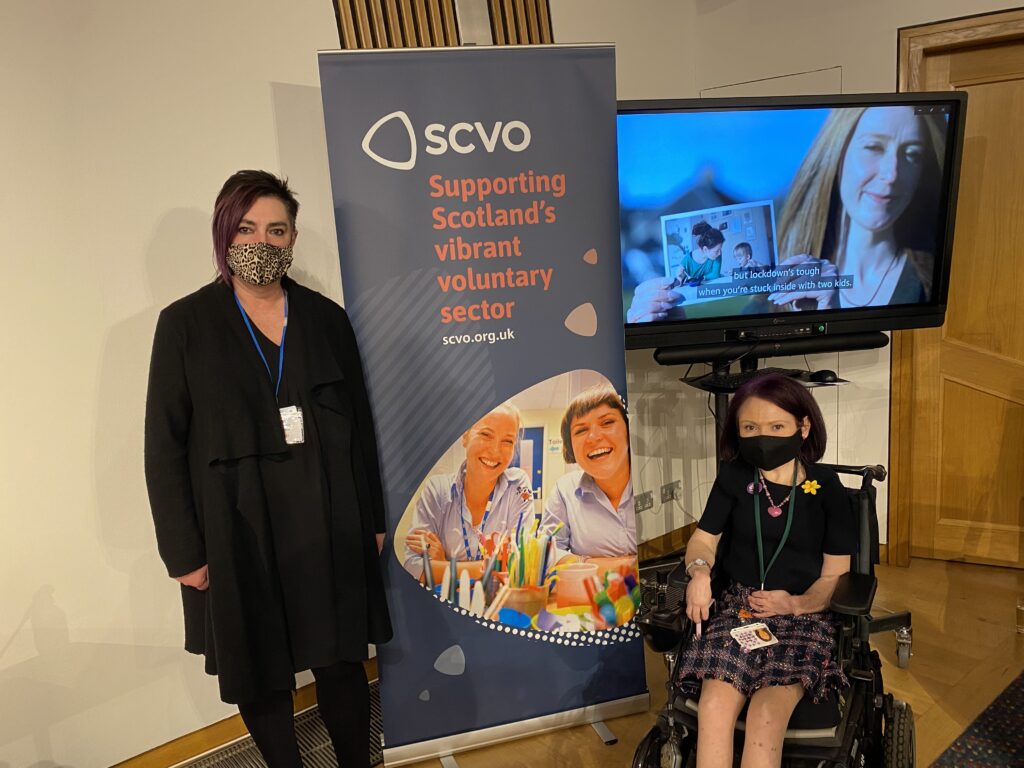 This resilience cannot be taken for granted though, the impact of the pandemic on not just the services delivered by the third sector but also the jobs in it, has been huge. 
The third sector has long been key to addressing inequality and throughout the past two years it has been on the front line, going above and beyond to plug gaps in services, and to meet the needs of those who rely on it most. That's one of the reasons I am so dismayed at the Government's decision to cut the third sector budget in this financial year.  This could, and will, impact directly on the support available for those in the most precarious circumstances.  
The third sector have stepped up and stepped in, in the absence of a system that properly meets people's needs. Without it, many people would not have been able to come through the pandemic, or the various lockdowns that we've faced.  
Even beyond the pandemic response, those in poverty and facing inequality often turn to the third sector for support, and the third sector always responds by providing it – ensuring hardship funds, support and advice services, and listening to those who have got nowhere else to turn to.  
We must recognise the value of these organisations and the hard work they do; their impact is felt by all of us.
Pam Duncan-Glancy is an MSP for Glasgow.